January 2023 Philadelphia Metro Market Update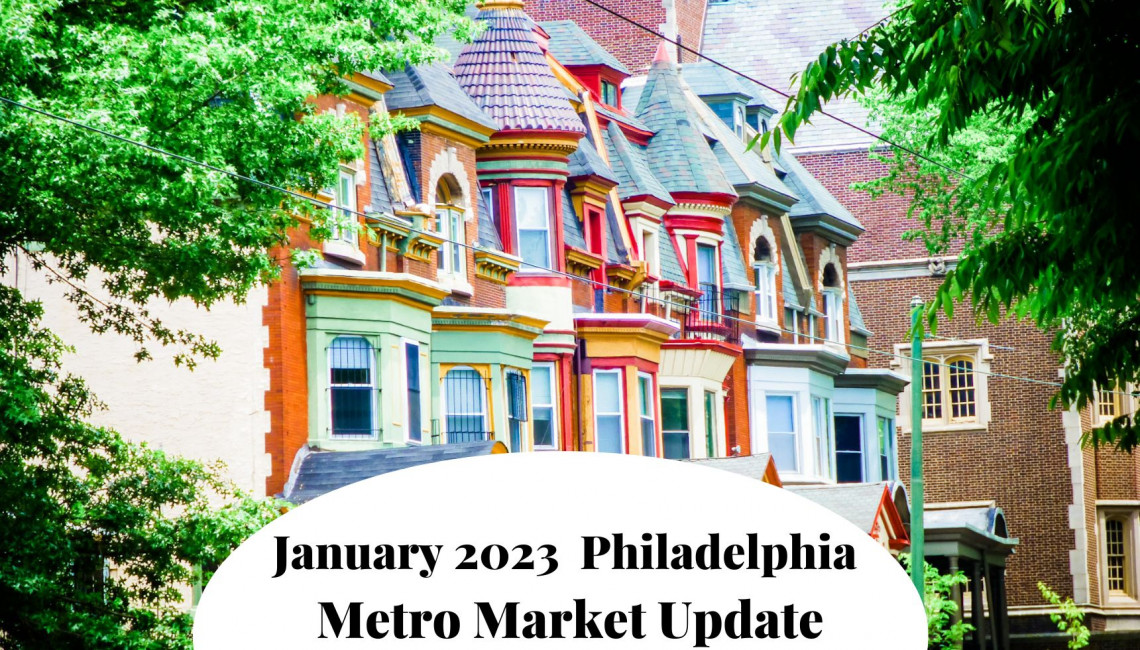 The Philadelphia housing market activity may have bottomed out at the end of 2022. Declining mortgage rates in January brought buyers back to the market, and there are signs that sellers might also be returning. Stats are showing that BOTH pending sales, and showing activity in the Philadelphia region increased in January 2023 compared to December 2022. Buyers who had been on the sidelines during the last part of 2022 are showing eagerness to get back into the market as rates have dropped to their lowest levels since September!
Buyers returning to the market will still find very low inventory, but the supply picture may be beginning to improve. New listings were up significantly over December but still remain lower than they have been in nearly two decades. Price growth has moderated in the Philadelphia metro area, but home prices are still rising faster than they are in other MidAtlantic markets. The metro area's median price has fallen more than 10% from its summer 2022 peak, but prices are still 31% higher than they were in January 2020.
January 2023 Market Update for Philly


Median Sale Price: $314,000
Median Days on Market: 21 Days
$314,000
Average Sales Price
Curious about how your home's value has changed?
We will gladly prepare a Comparative Market Analysis for you so that you are armed with the most current information.
Get Your Report